The third activity of the TAD was held by BEC and ADB on Oct. 22nd to assess a domestic invention in the field of wave energy exploitation.
Mr. Liu Degang, Chairman of Beijing QZTL Wave Power Generation Technology Research Institute Co., Ltd., presented on the patented wave power generation technology and showcased the lab model he developed.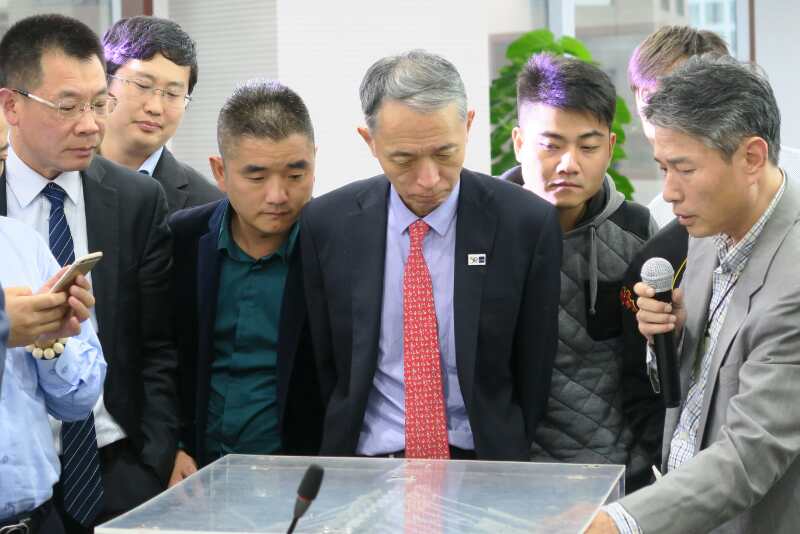 In the following Q&A session, a panel of six experts made assessment and suggestions on promotion of the technology. These experts included Mr.Zhang Qiping, Chief Engineer of State Grid Corporation of China; Mr. Zhai Yongping, Chief Advisor on Energy Technology of ADB; Mr. You Yage, Director of Ocean Energy Research Center of Guangzhou Institute of Energy Conversion; Dr. Yan Jinyue, Professor of Royal Institute of Technology (KTH) and Director of Future Energy Profile; Ying Guangwei, General Manager of Guodian Nanjing Automation Co., Ltd. and former President of Huadian Electric Power Research Institute; and Mr. Giacomo Lo Zupone, CTO of Italy-based SintEnergy.