On June 9th, the Beijing Energy Club hosted the "Norway-China Partnership for Low Carbon Energy Transition" luncheon meeting in Beijing. Norwegian Energy Minister, Mr. Terje Søviknes, was invited to the luncheon and gave a keynote speech, as part of his trip to attend the 8th Clean Energy Ministerial Meeting and the 2ndMission Innovation Ministerial Meeting in Beijing.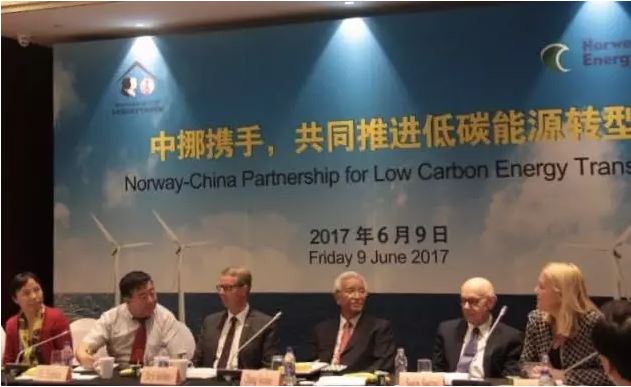 Mr. Shi Dinghuan, Vice Chairmen of Beijing Energy Club honorary board and the former Chairman of China Renewable Energy Association, gave the opening speech to welcome Minister Terje Søviknes and his delegation. Mr. Shi said that China and Norway enjoyed a long and good relationship in energy cooperation. In fact, the first Chinese hydro power project after China's reform and opening-up was in partnership with Norway.After that, China and Norway had good energy cooperations in many fields including fossil fuels, renewable energy and energy saving. Now that the bilateral relations between China and Norway have become normalized, it means significantly for both countries to discuss China-Norway partnership for low carbon energy transition under the framework of "Paris Agreement".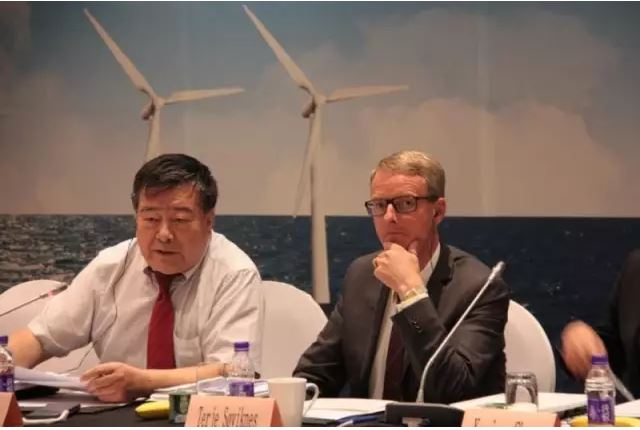 Norwegian Energy Minister Terje Søviknes regarded his visit to Beijing in association with the 8th CleanEnergy Ministerial Meeting a very fruitful trip. Norwegian Petroleum and Energy Ministry and Chinese Energy Bureau signed a Memorandum of Understanding on lowcarbon energy cooperation. Mr. Terje Søviknes said that China's achievements in renewable energy are remarkable and China and Norway will make a lot of joint efforts in CCUS, hydro power, offshore wind, energy efficiency and energy technology innovations.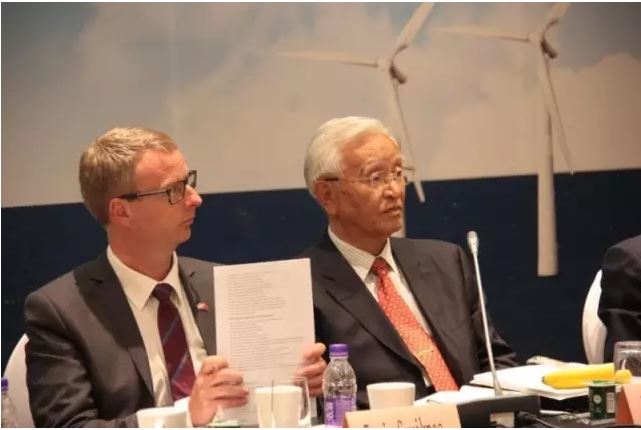 Dr. Gao Hu, Deputy Director of National Renewable Energy Center, made a systematic analysis on energy developmentstatus of China and Norway. He thought that China and Norway could make in-depth cooperation on climate change, low carbon energy development, windpower, hydro power, electric vehicles, energy storage, hydrogen and market mechanism for improving clean energy development.
Zhang Guobao, Chairman of Beijing EnergyClub honorary board, also attended the meeting and gave a keynote speech. Mr.Zhang Guobao believed that China and Norway could have comprehensive cooperation in wind power, especially the offshore wind. He said that in lessthan 20 years of Chinese wind power development, China generated 2510TWh wind power last year, surpassing nuclear power generation and equal to 2.5 times ofthat of the Three Gorges, which means wind power is already playing animportant role. Mr. Zhang emphasized that while China and Norway push forward the cooperation in new energy, they should also pay attention to cooperation in oil and gas sector as Norway has the world-leading technology in oil and gas,especially deepwater oil and gas.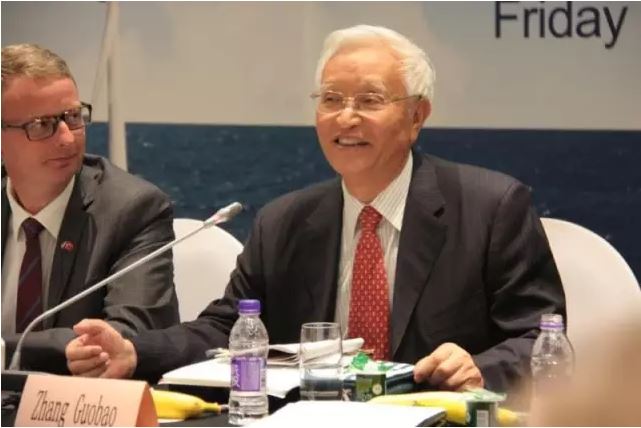 The experts at the meeting suggested that there is a great potential for China and Norway to jointly develop global market combining their advantages. Mr. Shi Dinghuan reported that the Chinese solar energy industry is initiating the China-Africa renewable energy alliance, which aims to bring light to thousands of African households. Mr. Yu Ya, Vice President ofChina International Marine Containers Company, proposed that China and Norway can combine their advantages to develop global new energy equipment markets together.
Dr. Xavier Chen, President of the Club,hosted the luncheon and introduced the background of Chinese low carbon energy transitionwith six diagrams. Ms. Li Liyan, Director of Climate Change Division of NDRC,Mr. Hu Weiping, Chairman of China Overseas Development Association of NDRC, Dr.Gao Zhikai, Director of China Energy Security Research Institute of Chinese Academy of Governance, attended the meeting and joined the discussion. Mr. Svein Saetre, the Norwegian ambassador to China, Mr. Jens Okland, EVP of Statoil, Ms. Line Amlund Hagen, Vice President of INSTOK, also attended the meeting and joined the discussion.
After the luncheon, all the attendees witnessed the signing of three cooperation agreements on China-Norway lowcarbon energy transition partnership.