International oil prices began to nose-dive in Sep. 2014. In Jan. 2015, King Abdullah of Saudi Arabia passed away, succeeded by King Salman bin Abdulaziz Al Saud. In Jan. 2016, Saudi Arabia broke off its diplomatic relations with Iran. Three months later, the young Deputy Crown Prince Mohammed bin Salman led the formulation and publication of Vision 2030. In May 2016, Oil Minister Al-Naimi who oversaw the kingdom's energy sector for more than 20 years retired and was succeeded by Khalid Al-Falih. At the end of Aug. 2016, the Deputy Crown Prince visited China and met with President Xi Jinping. While attending the G20 Summit in Hangzhou at the beginning of Sep., the Deputy Crown Prince met with Russian President Putin to discuss measures, including production freeze, to stabilize the oil market.

What implications would these developments have on Saudi Arabia's energy policies? How would changes, if any, in Saudi Arabia's energy policies impact oil prices and geopolitics?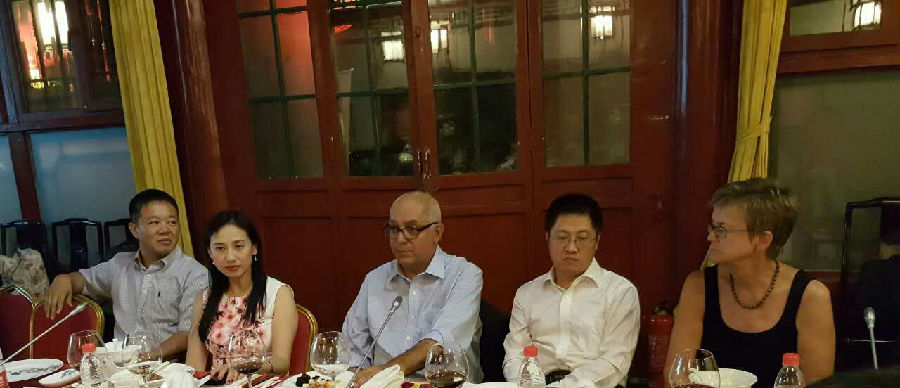 On Sep. 9th, BEC hosted a dinner discussion in Beijing for Mr. Fareed Mohamedi, Chief Economist of renowned energy consultancy Rapidan Group. He shared his insights on Saudi's new energy policies and Vision 2030 and his outlook on oil market trends in the five years to come with an audience of 20, including Mr. Yang Honglin, former Chinese Ambassador to Saudi Arabia, Mr. Li Xihong, Sinopec Chief Representative in Saudi Arabia and experts from the National Development & Reform Commission (NDRC), National Energy Administration (NEA), PetroChina, China International Capital Corporation (CICC), China5e.com, China Central Television, BGG, Saudi Aramco and Norwegian Embassy in China. BEC President Xavier Chen chaired the dinner discussion.