On May 9th, the Beijing Energy Club hosted a dinner discussion in Beijing to welcome Dr. Fereidun Fesharaki, Chairman of FGE, a global energy consultancy.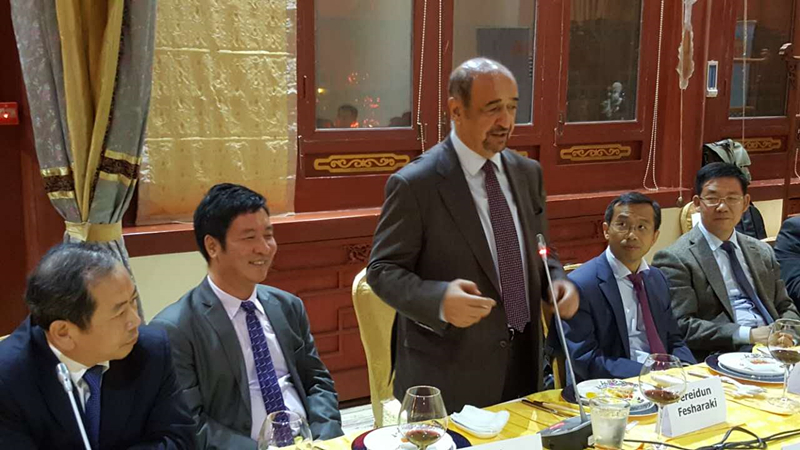 Dr. Fesharaki is a world famous expert on oil and gas, and also a member of the Beijing Energy Club. He was the Chief Energy Advisor of Iran during the Pahlaviera, then Head of Energy and Minerals in East and West Center of the US, and Chairman of International Association of Energy Economics (IAEE). He's now member of the Council on Foreign Relations in New York, visiting fellow at Washington Center of Strategy and International Studies, and member of the American Petroleum Institute of the US. Dr. Fesharaki is also a world renowned expert on oil and gas markets, well known for his keen insights on Asia Pacific and Middle East.

At the dinner, he shared his views on many hot topics, including oil supply and demand, oil price development, the glut in global LNG supply and the resulting change of transaction models, Saudi Vision 2030, the roles of Iran and Saudi Arabiain OPEC, and emerging investment opportunities in the oil and gas industry.

More than twenty experts, including Li Yalan, Chairwoman of Beijing Gas Group, Wang Songqiu, President of Chongqing Gas Group, and Dr. Sun Xiansheng, former President of CNPC Economics & Technology Research Institute (ETRI), attended the dinner and shared their perspectives.

Dr. Xavier Chen, President of the Club, hosted the dinner party. Prior to the dinner, Dr. Chen presented the Expert Certificate of the Beijing Energy Club to Dr. Fesharaki for his knowledge and expertise in the global energy market.