On the afternoon of April 23rd, the Clean Energy Technology Assessment and Dissemination Platform sponsored by the Beijing Energy Club was successfully launched in Beijing, attracting more than 100 participants from companies, research institutes and investment institutions.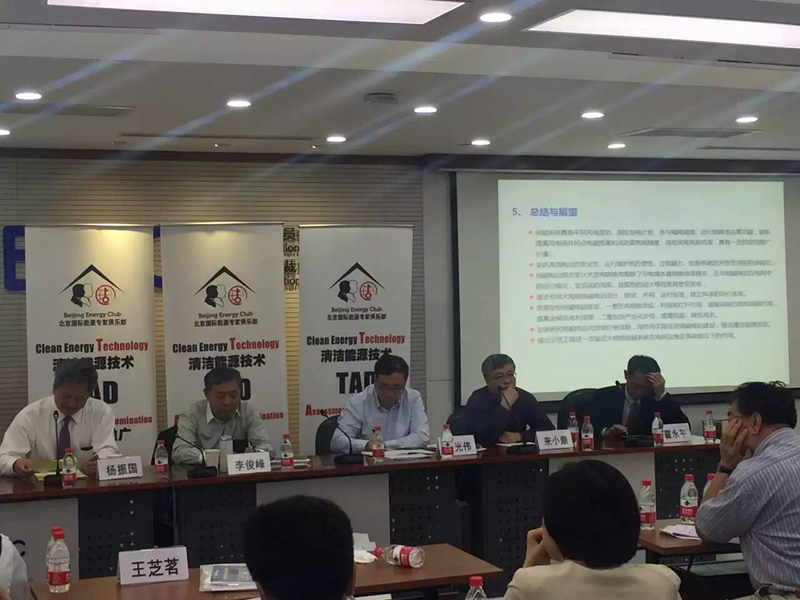 Mr Zhang Guobao, former Minister of the National Energy Administration, and Chairman of the Beijing Energy Club sent his written congratulations, in which he highlighted that the platform, with its strengths, can better serve companies, industries and the nation in speeding up energy innovation and transition.

Mr. Shi Dinghuan, former counselor of the State Council and Vice Chairman of the Club made a speech at the event, while Dr. Xavier Chen introduced the background, assessment methodology, and dissemination ways of the platform.

China has the largest demand for clean energy technologies. It is also a major clean energy technology supply base. However, technology owners lack promotional channels, and traditional financing can be costly due to uncertainties in new technologies, leading to poor economics of clean energy projects, especially for those with a long lead time. All this resulted in a very slow deployment of clean energy technologies.

The Beijing Energy Club, set up in 2008, has built a good reputation and strongexpert network in the energy sectors both in and out of China. For the purpose of better utilizing these resources, the Club decided to set up the Clean Energy Assessment and Distribution Platform (TAD) so that technologies can be taken to the market more quickly and efficiently, promoting global green and low carbon development.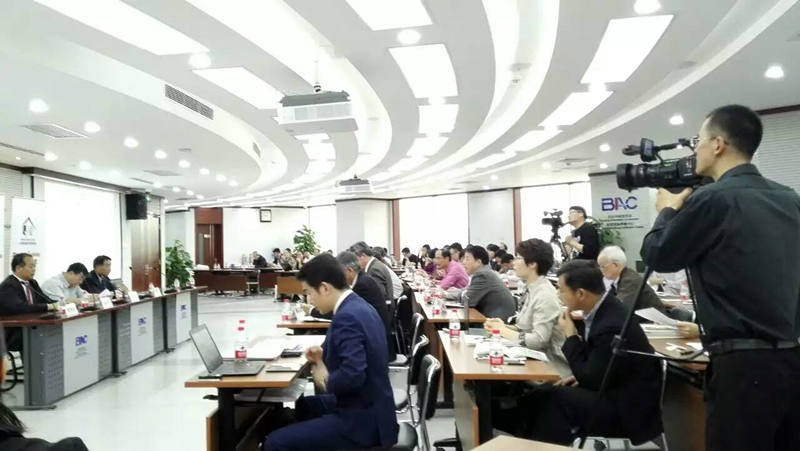 The first event for the TAD was a full assessment of vanadium flow battery (VFB) energy storage technology. Dr. Zhang Huamin, Chief Engineer and Vice President of Dalian Rongke Energy Storage Technology Development Ltd. made a detailed presentation on the rational, application scope, and history of the technology. The VFB technology was jointly developed by the Chemistry and Physics Institute of China Academy of Science and Dalian Rongke Energy Storage Technology Development Ltd. Mr. Wang Zhiming, Vice President of Liaoning Province's Power Grid, introduced the pilot application of the technology to improve wind power integration in Liaoning province.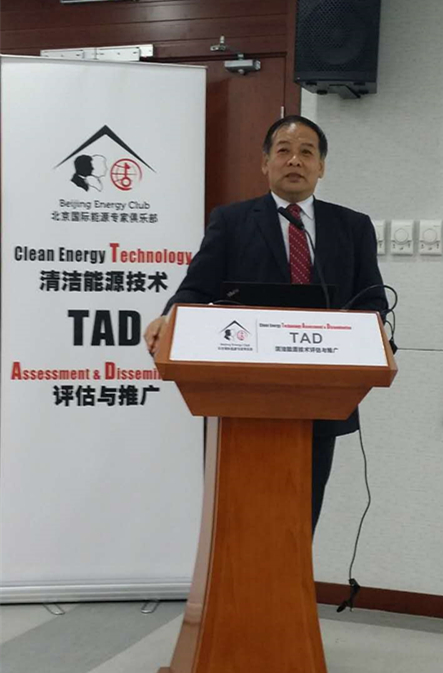 Then six experts, including Zhang Qiping, Chief Engineer of State Grid, Yang Zhenguo, Advisor to power grid energy storage project of the US Department of Energy, as well as former Chief Scientist of grid energy in Pacific Northwest National Laboratory (PNNL), Lai Xiaokang, Head of Electricity and New Materials Division of China Electric Power Research Institute, Ying Guangwei, President of Nanjing Automation Corporation and former president of China Electrical Power Research Institute, Li Junfeng, Director-general of the Centre for Climate Strategy and International Cooperation, and Zhai Yongping, Technical Advisor (Energy) of the Asian Development Bank, shared their views on the technology, its application and supporting systems, relevant policies and regulatory environment, and potential in domestic and overseas markets. They also interacted with the audience by answering their questions.

The event lasted more than four hours, and was concluded by remarks from both Mr. Shi Dinghuan and Dr. Xavier Chen. Dr. Zhang Huamin also responded to the comments and suggestions made by various experts.

Built on this event, the Secretariat of the Platform will conduct quantitative assessment of the technology on four dimensions including its technology attractiveness, market potential, policy environment, and HSE. It plans to provide an objective and independent analysis of its prospect and main risks, supplemented by concrete recommendations for policy makers, industries, businesses, and end users.

If you own any clean energy technologies and would like to get them assessed and promoted through this Platform, please send a brief introduction to the Secretariat of the Club (Email: admin@beijingenergyclub.org). We will contact you as soon as possible.