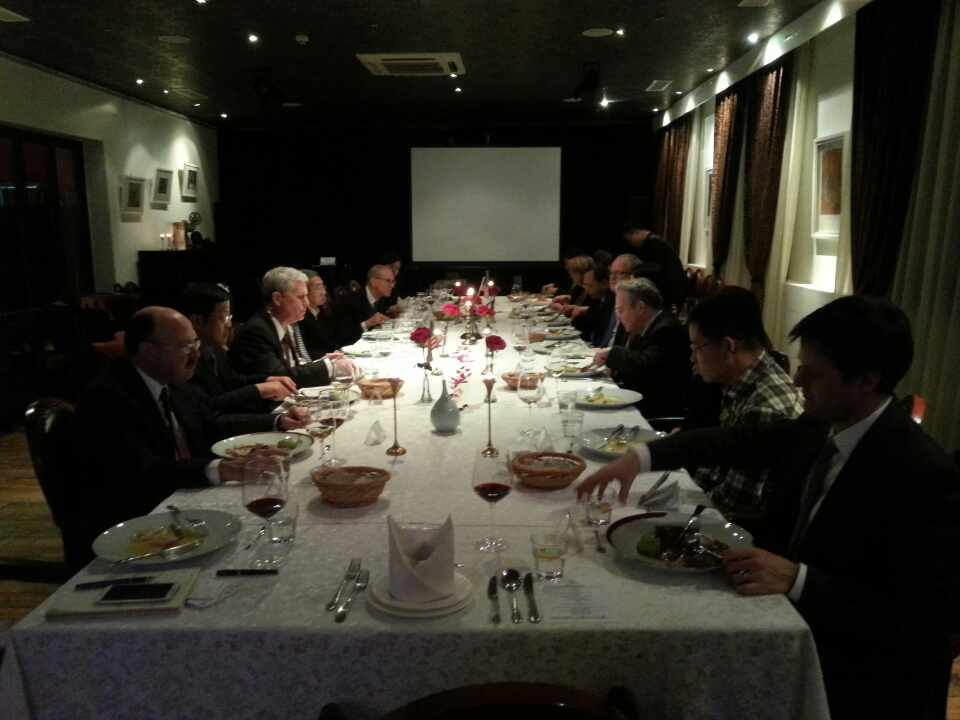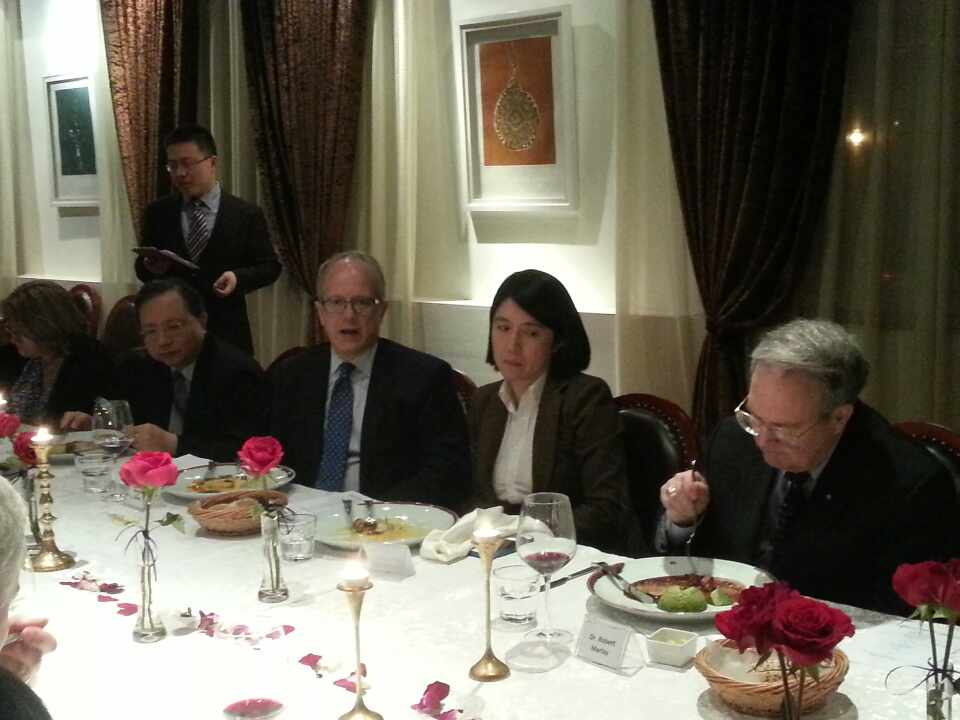 17th February, the Beijing Energy Club held a dinner discussion with a visiting US delegationled by Jonathan Elkind, Assistant Secretary of the US Department of Energy.Prof Zhou Dadi, Vice Chairman of the Club, attended the discussion along with adozen other experts from the National Energy Administration, the Energy Research Institute of NDRC, CNPC, Shenhua Group and other Chinese institutions.
Dr. Xavier Chen, President of the Club, presented the Chinese energy development since DOE Secretary Moniz's last visitto the Club on 29th October last year.
Assistant Secretary Elkind shared his viewson major areas of US-China energy cooperation and discussed topics of common interest with BEC members.