Saturday 21st December 2013, the Beijing Energy Club held the fifth anniversary celebration at the Reignwood Theater in Beijing.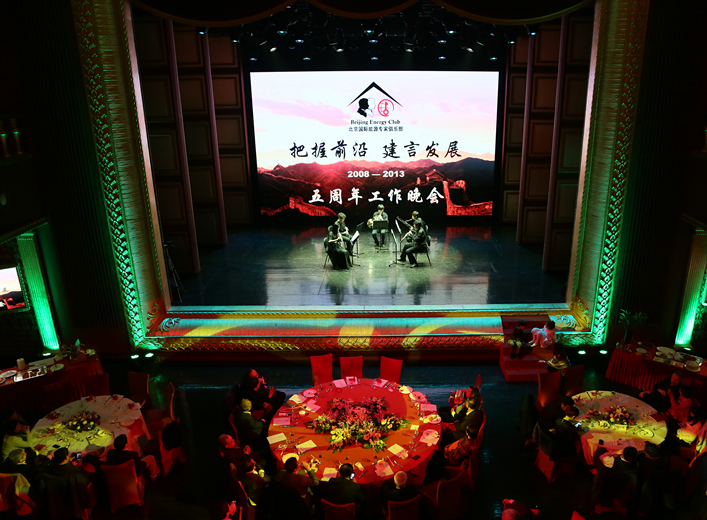 In a very pleasant atmosphere,150 guests reviewed the Club's achievements since its foundation in 2008, and raised new expectations for the Club's future development.
Mr. Zhang Guobao, Chairman of the Club, Mr. Shi Dinghuan, Vice Chairman, Mr. Zhou Dadi,the other Vice Chairman of the Club, Mr. Zhang Yuqing, Deputy Administrator of the National Energy Administration, Mr. Zhu Hongren, Chief Engineer of the Ministry of Industry and Information Technology, Amb. WuJianmin,Vice-President of China Institute for Innovation and Development Strategy, and Prof. Hu Angang, famous economist and President of Tsinghua University's Centre for China Studies were among the key people who attended the event.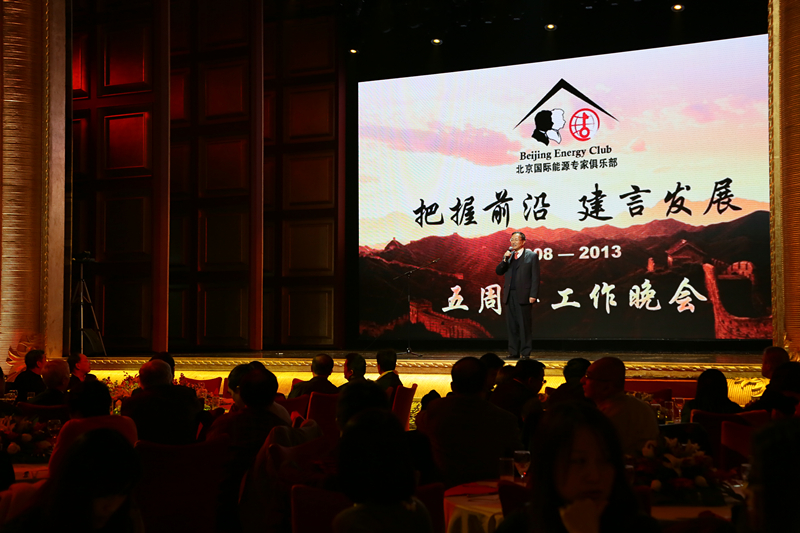 Chairman Zhang said in his speech that after five years effort, the Club has become a good platform with its own characteristics, to grasp the frontier issues of international energy development and recommending Chinese actions. He expects the Club to build up this achievement to play a unique role in China's energy development, and to become a high-end brand in global energy sector.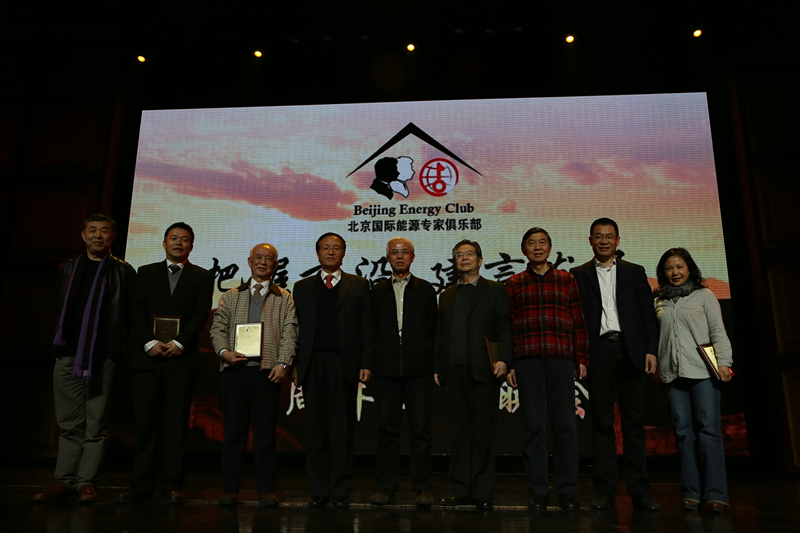 On behalf of the Club, Chairman Zhang Guobao awarded the Club's membership certificate to Amb.Wu Jianmin, Prof. HuAngang, Mr. Yang Yuanhua, Mr. Zhang Kang, Mr. Wang Haiyun, Mr. Li Junfeng, Ms Jiang Liping and 50 other experts from different sectors.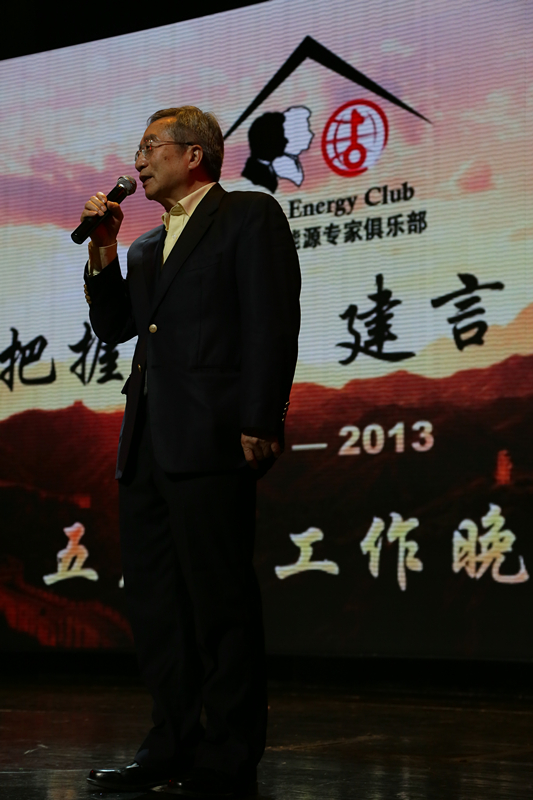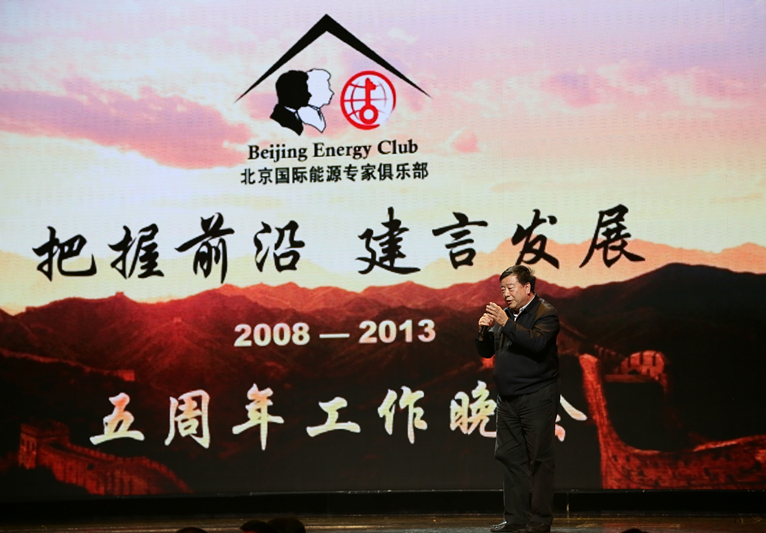 As the Vice-Chairmen of the Club, Mr. Zhou Dadi and Mr. Shi Dinghuan also spoke at the evening to share their perspectives on the Club's further development.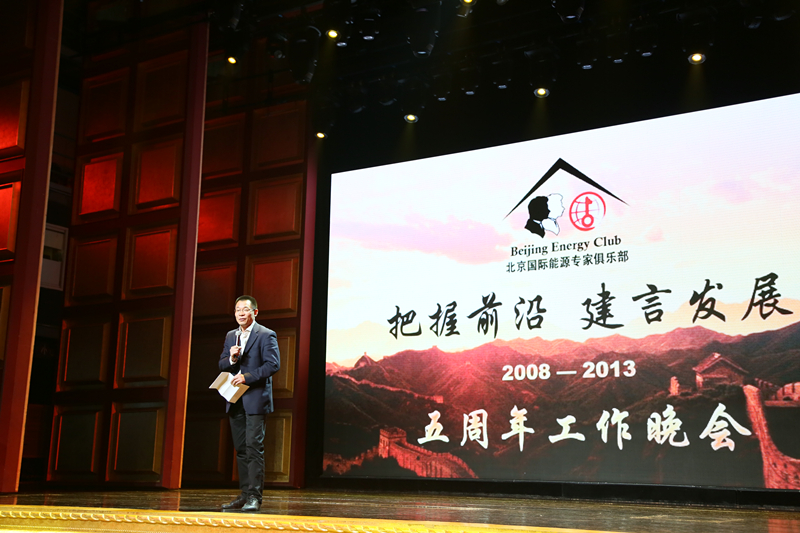 Dr. Xavier Chen, President of the Club, presented the 5th anniversary work report. He thanked the officials and experts who have been supporting and contributing to the Club's development over the last 5 years. He noted that China is facing very severe challenges in energy and environmental fields, and meeting these challenges requires the mobilisation of resources and capabilities across the whole society. Through an innovative conference mode, the Club had been grasping the trend for global energy development, encouraging brainstorming through inclusive and diversified discussions, and proving suggestions to China'senergy development.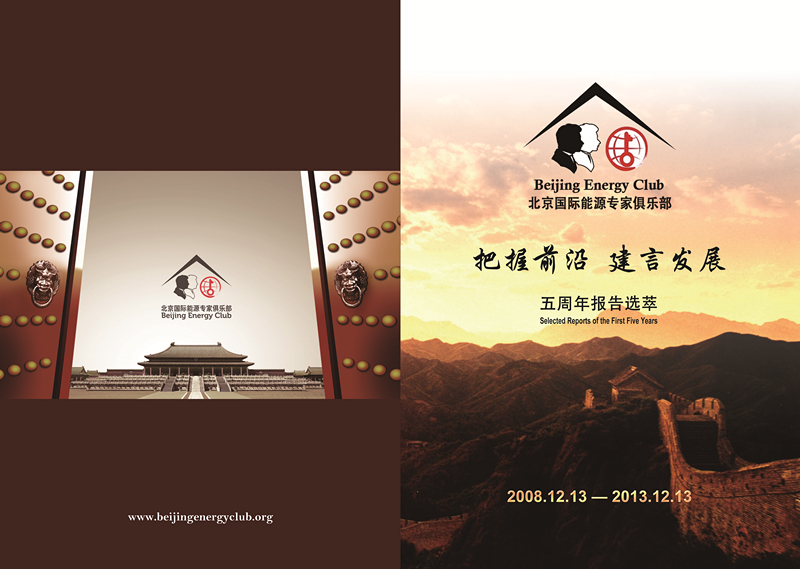 At the event, acollection of reports by the Beijing Energy Club over the last five years was made available.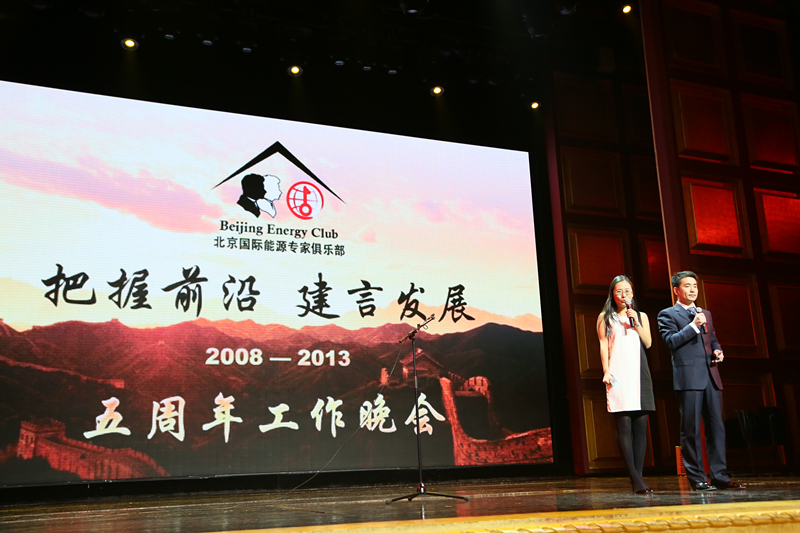 The event was moderated by Miss Angie An and Mr. Zhu Xinlei, two assistants of Beijing Energy Club. Musical and dancing performances were also presented by by the Club's Secretariat.